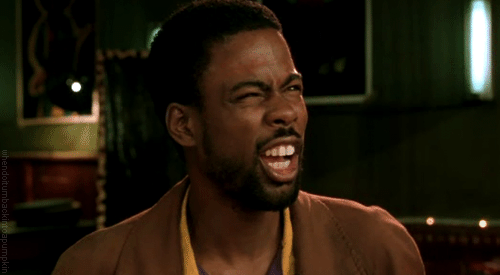 Last month I wrote that our current environment makes no sense: all this uncertainty and turmoil, yet the financial and housing markets move along seemingly unaffected (at least for now).
The real estate market in Denver has seen record levels of activity in May and June (measured by the number of homes going pending in a month – 6,603 and 7,676 respectively).
Which leads me to recent news reports stating that housing, and the economy, are poised for a setback. As a retort, many in the real estate industry have said "that won't happen," that Denver (and Colorado) is different, telling what seems like a fairy-tale story: We are better prepared. We have more diversification and resiliency in our economy. We are a better place to live, which will keep attracting more people to move here. With increasing population and new housing continuing to be under-supplied, it will be a long, long time before inventory/supply far outstrips demand (which means, as the argument goes, pricing will stay strong).
Maybe the defenders of real estate are right. Much of that argument has validity.
Growing up in Southern California, the heart of fairy-tales, I watched firsthand as that metropolis spread and grew. A great place to live (at least it was) with a diverse economy, California has had a long standing, significant increase in home values; but it wasn't without some spectacular downs along the way.
Politics and social issues aside, Colorado, like California, feels like it is well placed to follow a long-term upward climb. But also like California, it is not exempt from downturns. What is around the corner? Who knows? Is it wrong to be suspicious of the claim that we will be exempt from any fall out? Here is the head scratcher that makes me wonder: take a look at the chart below of U.S. Insured Unemployment.

If you look way over to the right – the line is so far up the scale that it looks like somebody's hand accidentally got knocked while they were drawing the chart. How unlikely is it that there are no consequences in the financial and housing markets, especially when you consider some of the following unanswered questions:
What happens when unemployment benefits run out?
What about all the people who don't get counted in unemployment, like the wedding coordinators, photographers, event planners, entertainers, dancers, musicians, and all the affiliated people and industries that go with public gatherings – who essentially are out of work/business right now?
What happens when landlords start evicting renters?
How do all the mortgages in forbearance (over 4 million of them) get resolved?
What happens when, heaven forbid, we have no football season (college nor professional)?
What happens if half our nation's children don't return to a physical school this year?
What happens to commercial real estate, specifically office and retail, when the need/use-case for that space dramatically alters?
What happens if President Trump is re-elected? What happens if Joe Biden is elected?
Some of these questions are really important: benefits to people who need them, schooling our nation's children, people possibly faced with no shelter, another polarizing election season.
I am sorry to bring up some of these issues – but unfortunately they aren't going away, and we can't forget what else is happening in the bigger landscape.
Coming back to Front Range real estate: the good news is that sales have been strong. It really isn't that crazy that people are buying houses like they are a scarce resource – they currently are scarce in the Front Range.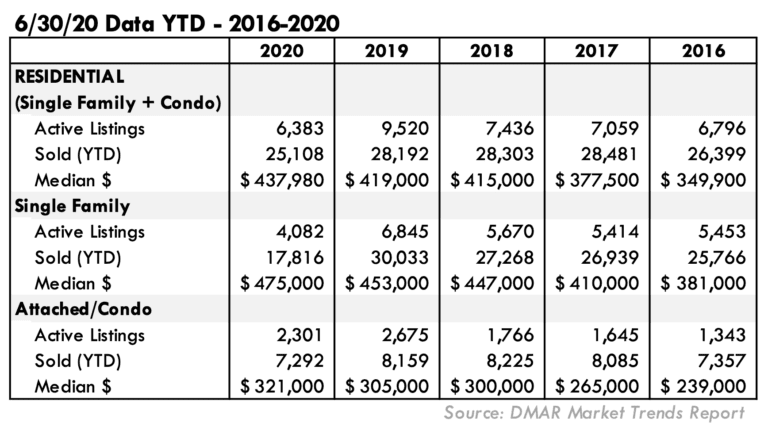 Sales have almost caught up to prior YTD numbers, and based on May & June's pending sales, we should be almost even with past years' sales numbers by the end of July. All of that activity has put us back in familiar territory: a market with not enough inventory.
I don't know what's ahead; I would say I am cautiously optimistic. Phenomena can change when people get fearful – think back to what late March and early April felt like. As of right now, COVID case numbers are climbing, and the election is just around the corner. Remember: elections breed more emotions and uncertainty, and markets don't like uncertainty.
For most of my clients, real estate provides a basic need: shelter. It is not necessarily an investment – we all need a place to live. People will continue to buy and sell homes. If you have some questions about how all this affects you, please don't hesitate to reach out.